Dedicated to all quality initiative aspects of the global finishing and conversion industries, our technologies have become the most trusted splice detection solutions worldwide. Our splice fault (joint) detection technologies are relied upon around the world by virtually every material finishing and converting sector. For many, our technologies are the standard in on-line, high-speed detection and rejection. Our solutions have improved customers productivity, reduce downtime and improve web based material quality. Our machine vision technologies and data mining tools help optimize the paper and board making process by finding root causes to quality issues that often upset various processes. Specializing in coating processes, our machine vision technologies deliver unequaled quality assurance and inspection that no other supplier can deliver.


| | |
| --- | --- |
| | |
| Nash & Harrison MODEL 1119 | SDT MODEL 1032B |
OUR EXPERIENCE: From our earliest technologies like the Nash & Harrison Model 1119 to our newest state-of-the-art 1032BM, our engineers not only understand the complexities of web based material inspection, but recognize that there is no "one size fits all" solution that other suppliers of outdated photoelectric and ultrasonic typically offer. To obtain optimum performance for the product requirements and the range of material processing capabilities available today, specific application processes are a must. Our technologies have standard design structures with options that for our detection technology to be configured for a wide range of applications with short delivery times and very cost effective pricing. Based on years of experience, we know the right combination of sensors and hardware for every possible splice detection application. Our technologies are manufactured with solid values and knowledge gained in over 50 years of experience specific to web based material inspection. We will never compromise on results and provides advanced technologies ensuring real-time detection of splices (joints), tearouts, and missing plies.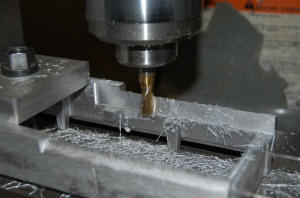 Where the Science of Quality Assurance is still a Art
OUR BENEFITS:


Ability to monitor any range of web based materials and/or substrates.

Ability to run difficult or sensitive materials at high speeds.

Monitor single to multiple webs of material simultaneously.

Unaffected by material basis weight changes, color or process speed.

Special splice tapes or color marking are not required.

Unaffected by printed material.

Automatic recalibration on product grade changes.

High speed outputs to process control instrumentation.

Improves quality of saleable products.

Meets quality initiative and ISO requirements.

Detection 24/7 without the need for operational intervention.

Eliminate the need for manual inspections.

Provide user friendly outputs you can actually use.


PROCESS DIVERSE MATERIALS:

We have been successfully inspecting a wide range of web based products for over five decades. When in comes quality concerns, more companies guarantee their processes with our splice (joint) detection technologies every day. Our technologies are modular in design allowing for application specific technologies, as well as standard system components to be used when applicable. Every system is installed with reliable and accurate sensor and environmental configurations. In addition, our experience in process and noise reduction techniques are optimized for your particular materials and processes. On-line and in Real-Time, you never have to wait for results.

| | | | | |
| --- | --- | --- | --- | --- |
| | | | | |
| Food Packaging | Medical | Metalized | Security | Tapes |